The problem with dental insurance:
Insurance is meant to help pay for things that might happen in the future.
If you already need a root canal or a crown, you need a discount plan.
Choose from Over 30
Quality Affordable Discount Dental Plans
Everyone is approved.
The Most Dentists in Combined Networks Anywhere
Compare dental discount plans from
Aetna Dental Access
Signature WellnessPlan
Patriot Plan
Uni-care
Alliance HealthCard Gold Card
Vital Savings by Aetna
Dent-All Plan
Careington Care
Careington Select Plan
Dentemax Discount Dental Plan
Dental Care Advantage
Access Dental Plan
Affordable Family Health Services
Avia Dental Plan
First Dental Health Access
Northeast - Southeast Dental Plan
Qualident Reduced Fee Dental Plan
Solstice Plus Plan One
National Discount Services
Liberty Dental Program of America
The Dental Eclipse Discount Plan
Dominion 6000X Individual Program
American Dental Plan
OrthoCare Orthodontic Discount Program
and more
Dental Discount Plans for affordable low cost braces, crowns, root canal, dentures and fillings.


Get your plan now!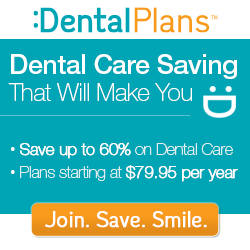 An
Introduction to the
Basics
of Medicare
a short video